Repair Cafe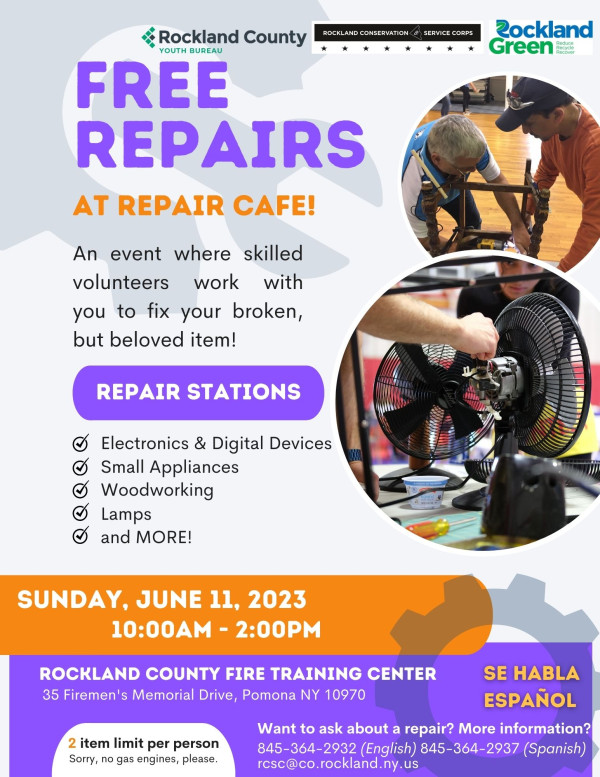 Volunteer experts can help repair your computer, appliances, electronics, and other broken (but beloved) items.In May of 2018, Rockland Repair Cafe held its first event at Nyack Center to an eager and appreciative crowd. It was the culmination of a few years of thought and finally finding the right constellation of partner organizations — Rockland Conservation & Service Corps and Rockland Green — as well as a few other partners and a crew of amazing Repair Coaches!
Our Repair Cafe covers our entire county. There are five towns in Rockland that are unique and diverse. We rotate our Repair Cafes throughout these five towns to ensure that all communities have access.
We'd like to thank the Rockland BOCES CTEC Program, The County of Rockland, Town of Clarkstown, Village of Suffern, Village of Nyack, North Rockland High School, Rockland BOCES, Rockland County Youth Bureau and our amazing Repair Coaches and Volunteers! As our Repair Cafe continues to rotate through the county, we will have many more future Thank Yous!